Veterinary equipment is an indispensable part of pig farm procurement. There is a tooth cutting pliers here, easy to use, sharp cut, stainless steel screw firmware, firm and not falling off, precise craftsmanship, seamless horizontal jaws, and won the praise of customers.
Don't think that cutting teeth is a very small thing. In fact, there are many hidden reasons that directly cause pigs to get sick. At present, large-scale farms will carry out tooth cutting treatment on newborn piglets. Although it is a simple mechanical work, if it does not pay attention, it may cause bacterial infections such as streptococci, which will affect the survival rate of piglets.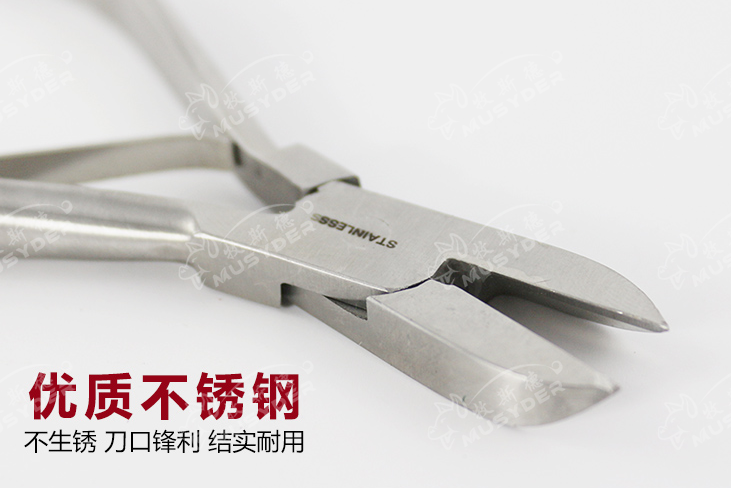 Many workers cut teeth for piglets and cut them off in a lump- ing manner. The teeth are interrupted. When many pig workers cut their teeth, the teeth-cutting device is tilted. This operation is easy to cause infection in piglets, and individual piglets appear. Gingival rupture and broken teeth cause gingivitis, which seriously affects the suckling of piglets. Infection of bacteria such as streptococci is caused by gingivitis, causing lameness and sudden death of piglets.
Therefore, when choosing a dental forceps, you need to choose sharp jaws, you can cut off the piglets' teeth at one time, reduce the pain of the piglets, and prevent piglets from infecting. More veterinary instruments can be clicked on the following link: www.musyder.com